EVANGEL TOPS EZELL-HARDING 92-90 TO WIN NATIONAL CHAMPIONSHIP GAME
In what might be the highest scoring game this year in high school football and possibly ever in 8-man football, Evangel Christian Lightning and Ezell-Harding Eagles played for the NHSA National Championship in Panama City Beach. Evangel Christian from Alabaster, Alabama was successful in their 2-point attempt in the first overtime that clinched the win (92-90) over Ezell-Harding Christian Eagles from Antioch, Tennessee. Evangel was the 2018 National Champions so they become the first team to win back to back championships in the 9 year history of the NHSA National Championship Tournament (8-man Football). The Lightning aerial attack was headed by senior quarterback Tyler Henderson, the tournament MVP. Ezell-Harding's run-oriented offense was led by senior quarterback Derek Griffin. The game was more like a track meet as touchdowns were often on long runs or pass plays of more than 50 yards. The halftime score was 56-48 with Ezell-Harding in the lead. Evangel trailed the entire second half before tying the game in the last minute of the game.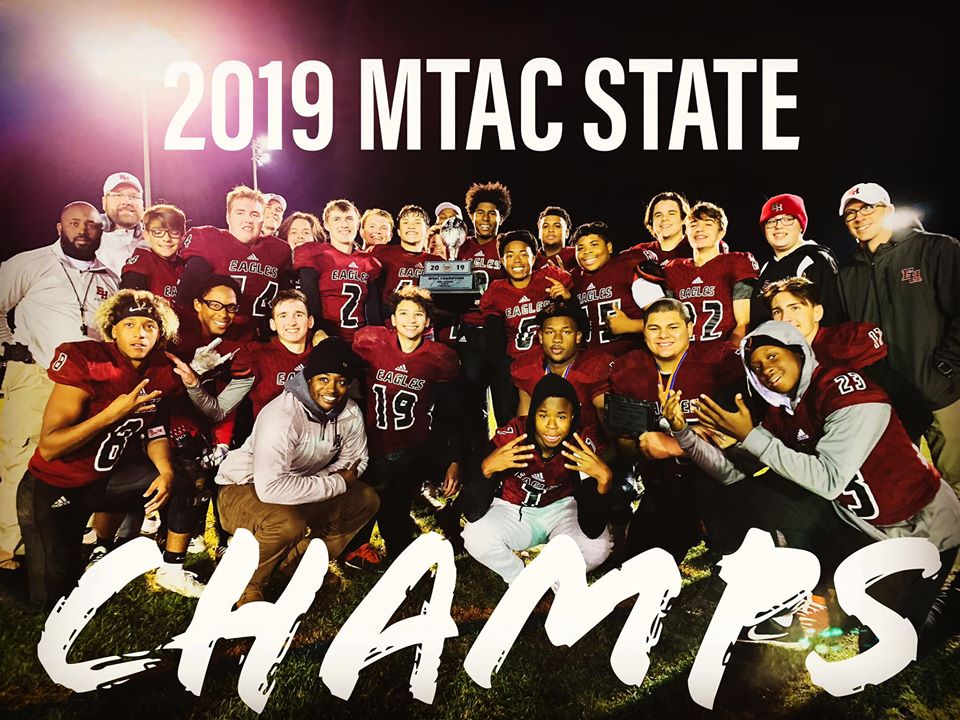 Ezell-Harding Christian Eagles

Final score of the Division 2 Championship Game: Southern Prep Rangers 30 Freedom Cowboys 18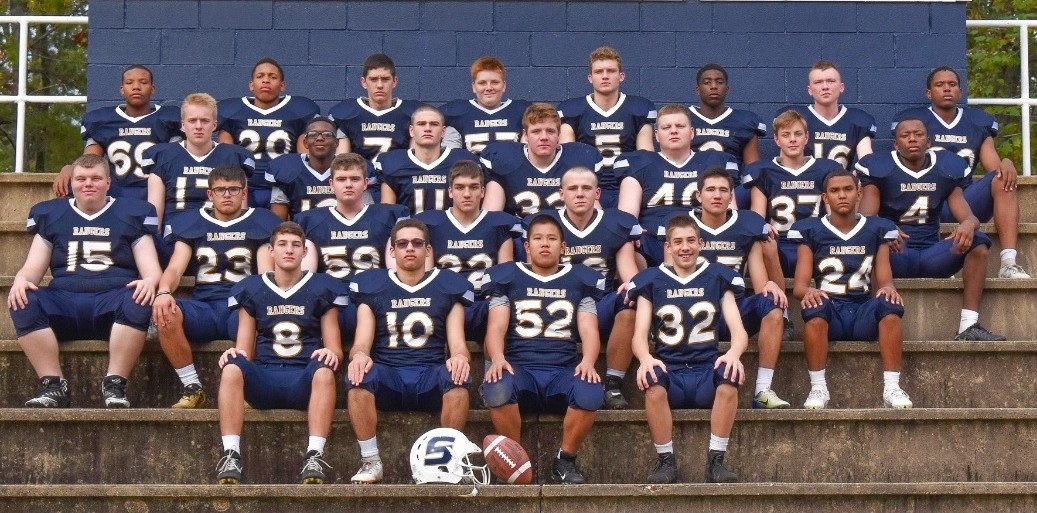 Southern Prep Rangers
CLICK HERE TO VIEW THE SOUTHERN PREP vs FREEDOM COWBOYS GAME
Game 1 results: Freedom Cowboys 28 PAC Panthers 0
STREAMING LIVE NOW: DIVISION 2 GAME SOUTHERN PREP VS FREEDOM COWBOYS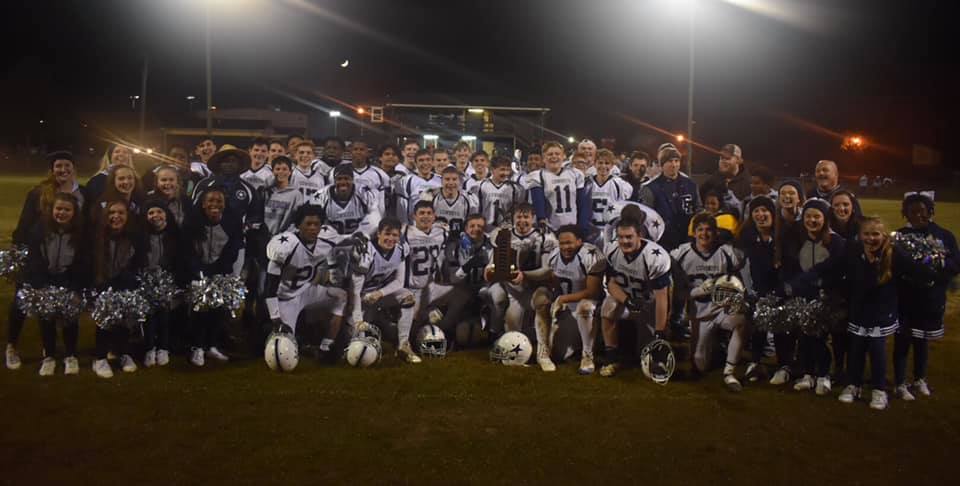 Freedom Cowboys
3:30 NHSA National Championship Game:
Evangel vs Ezell-Harding
Awards will be at the football field not at Promise Land Auditorium.
2019 NHSA Tournament results
Game 1 results: Ezell-Harding 72 Freedom Cowboys 28
Game 2 results: Southern Prep 36 PAC Panthers 0
Game 3: Evangel 36 Southern Prep 0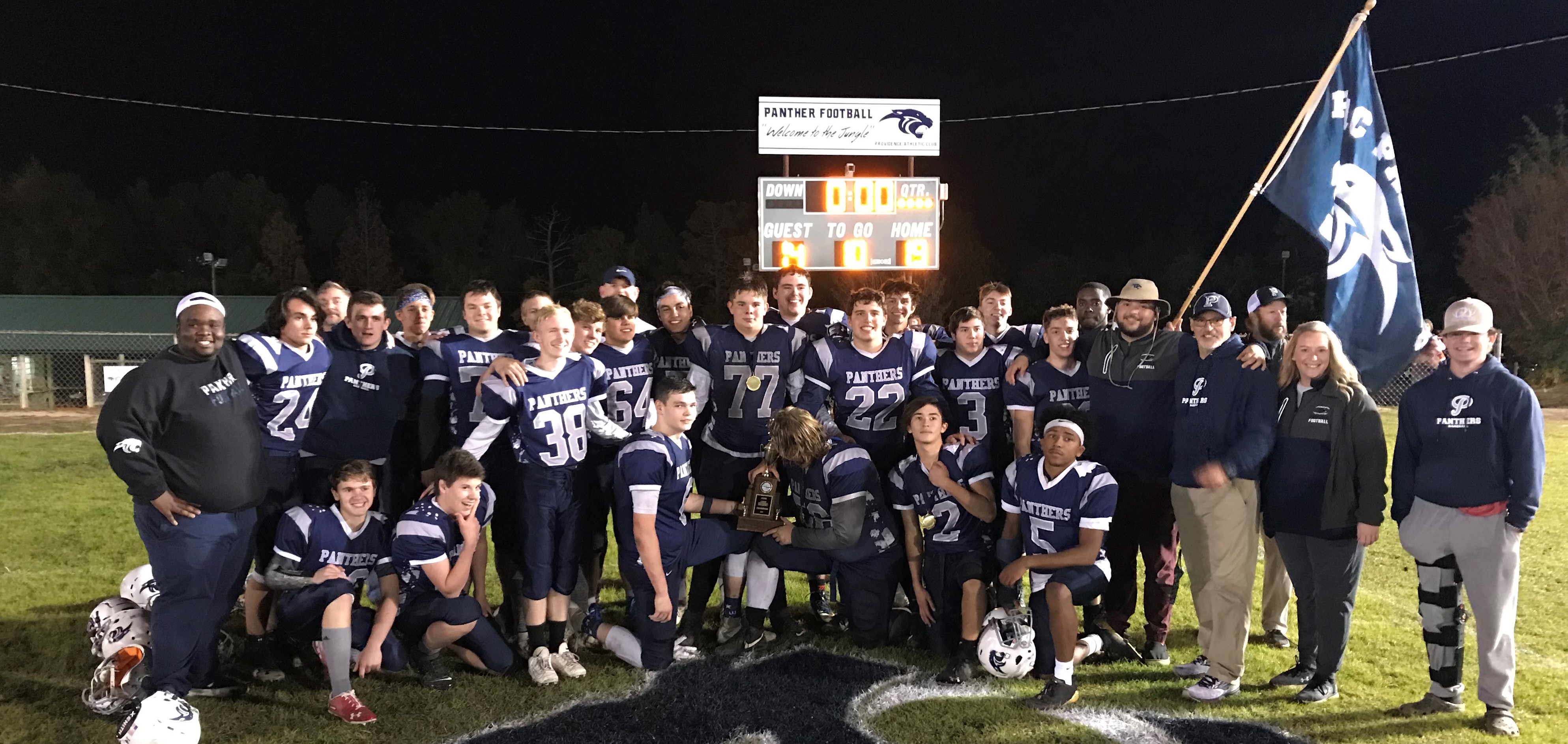 PAC Panthers
The 2019 NHSA Tournament Teams
Evangel Christian Lightning (Alabaster, AL) ranked #1 all season after winning the 2018 NHSA Tournament. Evangel won the AISA Championship (Alabama Independent School Association)
Ezell-Harding Christian Eagles (Antioch, TN) ranked #3 coming into the tournament after going 10-1 and winning the MTAC Championship (Middle Tennessee Athletic Conference)
PAC Panthers (Columbia, SC) ranked #5 going 11-1, winning 11 straight after losing their first game and winning the SCIFA (South Carolina Independent Football Association) Championship.
Freedom Cowboys (Huntsville, AL) ranked #8 finishing 8-3 and winning the Independence Bowl.
Southern Prep Rangers (Camp Hill, AL) ranked #14 with a 7-3 record.