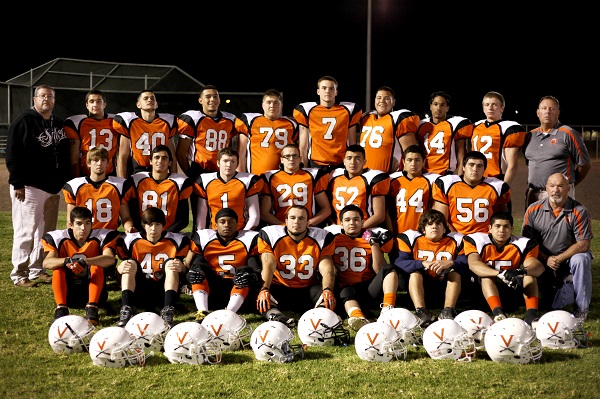 Bakersfield Volunteers
Bakersfield Vols crowned 2013 NHSA 8-man National Champions
The Volunteers from California defeated the Memphis Nighthawks 43 to 6 behind running back Marcel Hayes and Brodie Smith. The staunch Vols defense kept the Nighthawks offense in check most of the game. The first score came early in the first quarter on a punt return by Hayes to go up 6-0, then Brodie Smith scampered 48 yards to make it 12-0. A Christian Logan touchdown pass to Brodie Smith in the second quarter and a successful two-point conversion gave the Vols a 20-0 lead. The only question at that time of the game was what the final score would be at the end of the game. The Vols had a very successful year winning the California state title for the second year in a row and now adds a national title to go along with the state titles. Coach Keith Powell knew the trip was a success even before the championship game as many of his players were so appreciative of the opportunity to travel from California to Florida and the experiences that went along with it.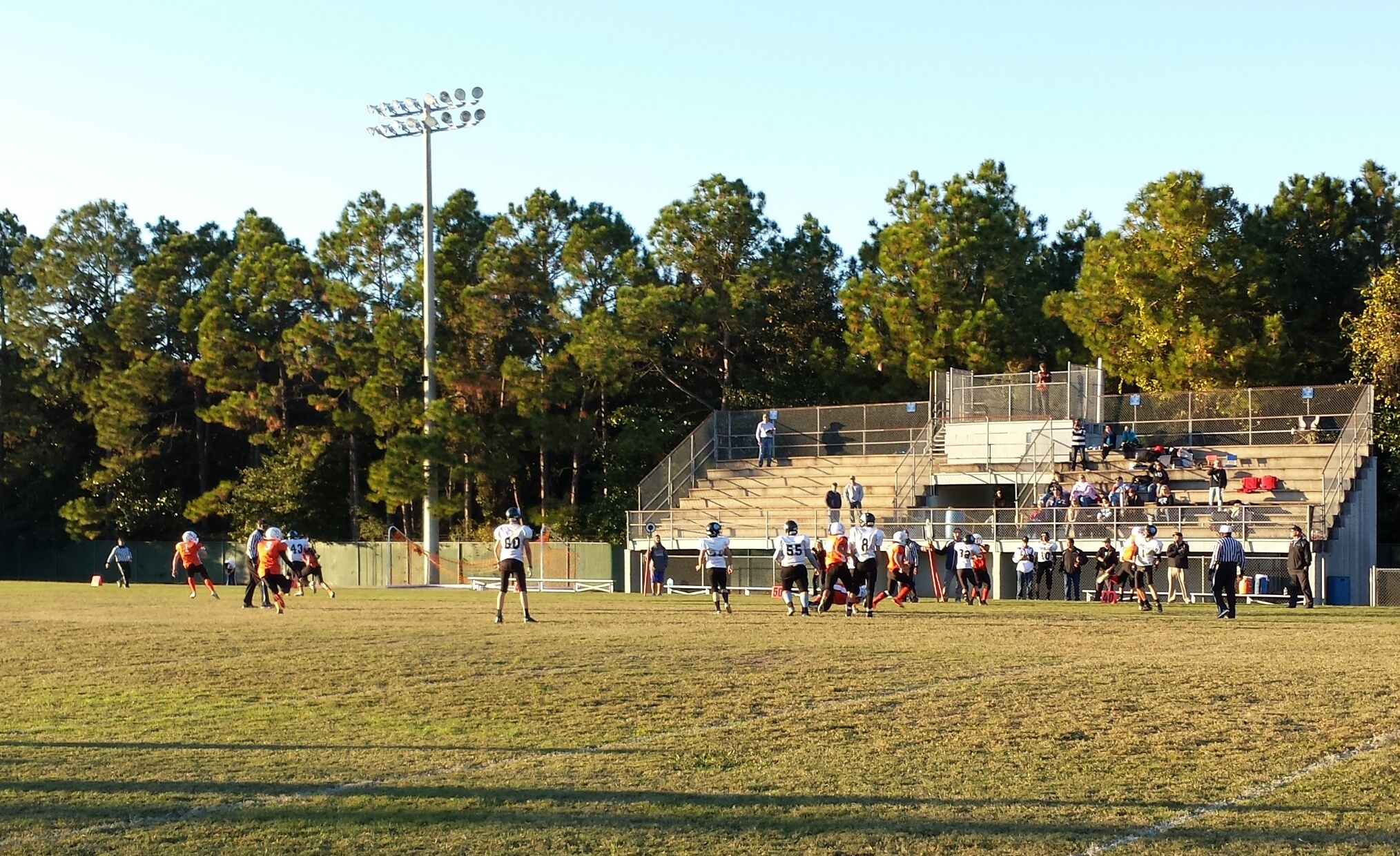 Bakersfield Vols (orange & black) and Coastal Hurricanes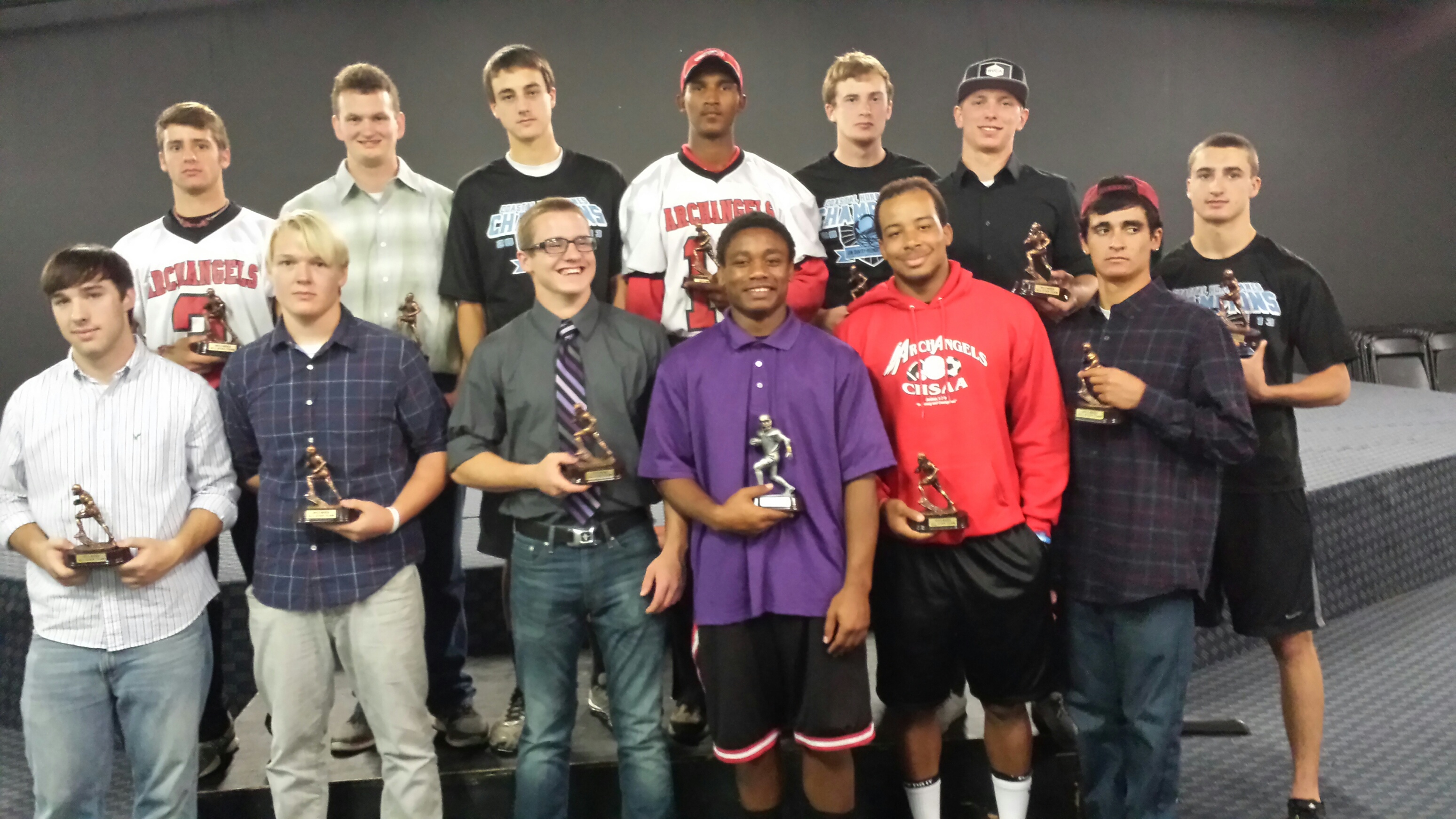 2013 NHSA All-Stars with MVP Marcel Hayes in middle front row
Click here to view the NHFA Tournament (11-Man Homeschool Football)
2013 NHSA Tournament 8-Man Football
The 2013 National High School Tournament (8-man Football) in Panama City Beach had the following teams competing: Bakersfield Volunteers from Bakersfield, California; Clearwater Academy Knights from Clearwater, Florida; Coastal Hurricanes from Pembroke, Georgia; Christian Homeschool ArchAngels from Acadiana, Louisiana and Memphis Nighthawks from Memphis, Tennessee.
The opening round results from Wednesday, Nov 13th:
Memphis Nighthawks 43 Christian Homeschool ArchAngels 8
Bakersfield Vols 51 Coastal Hurricanes 12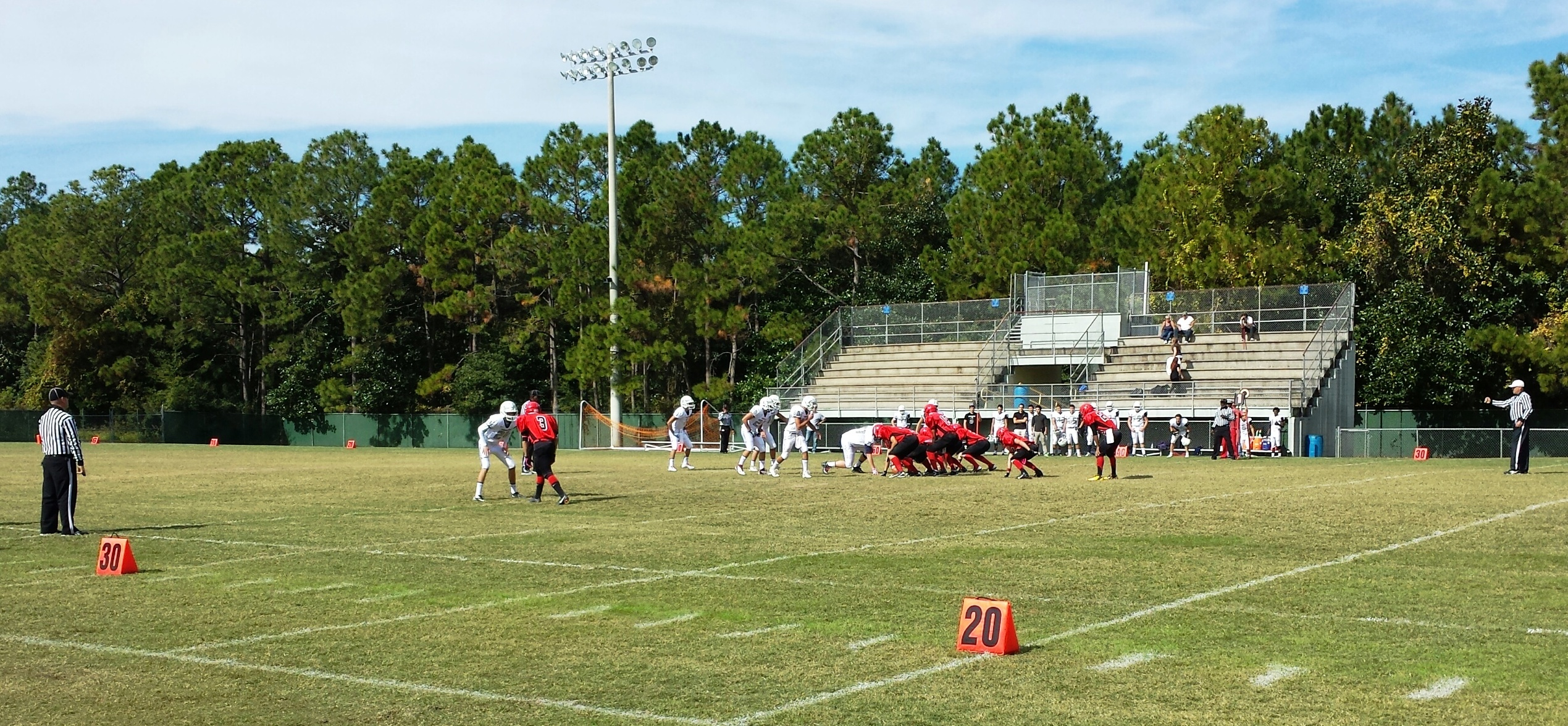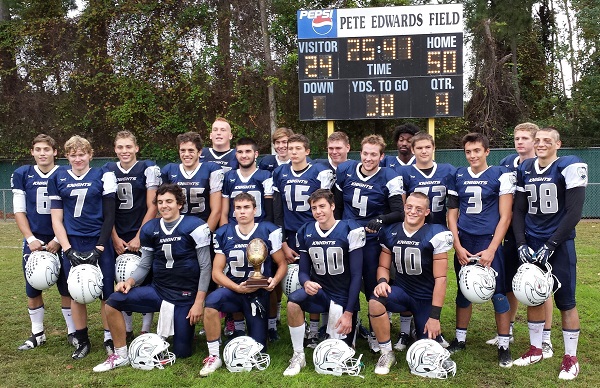 Clearwater Academy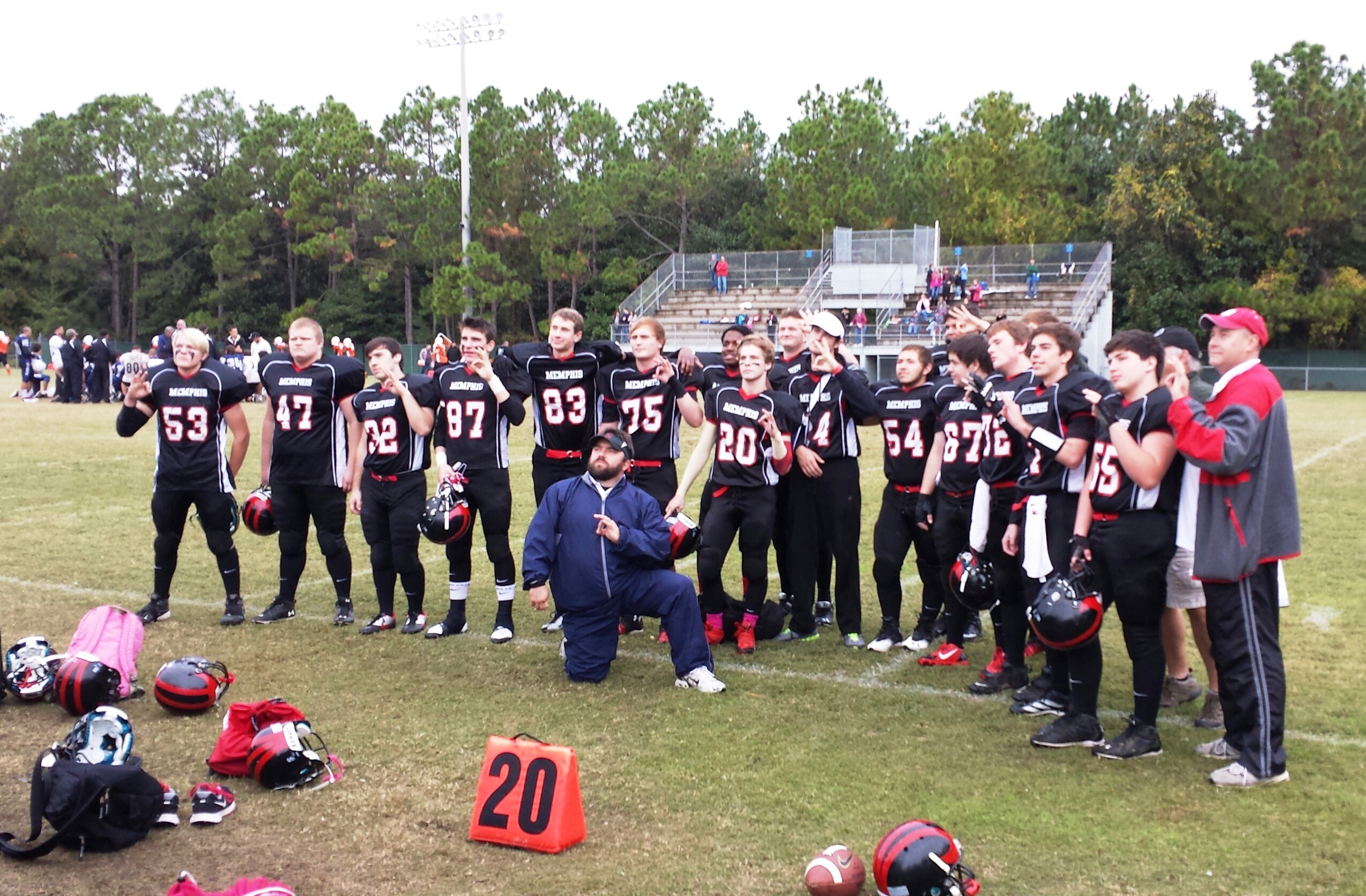 Memphis Nighthawks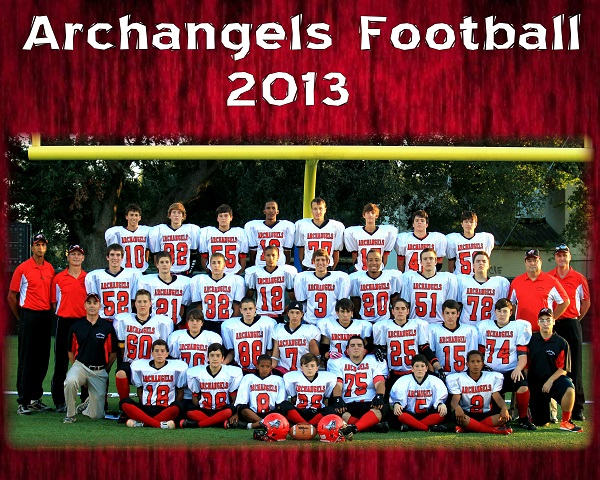 Clearwater Academy

Memphis Nighthawks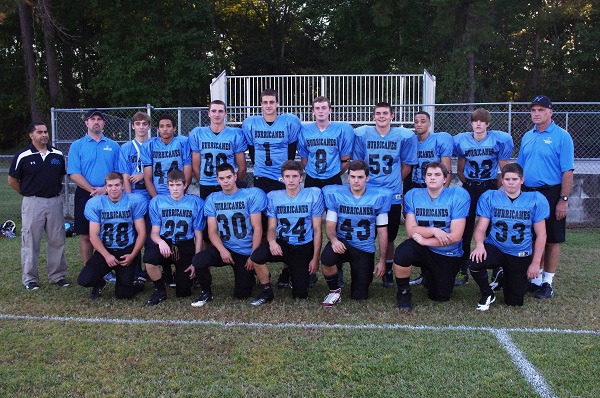 Coastal Hurricanes
If you are interested in competing in the 2014 NHSA Tournament, contact Hank St.Denis at 770-714-5775 or email: hankstdenis@aol.com
______________________________________________________
CLICK HERE TO VIEW THE NATIONAL HOMESCHOOL FOOTBALL ASSOCIATION NATIONAL CHMAPIONSHIP TOURNAMENT